January 17 — March 13, 2020
The Print Center is pleased to present solo exhibitions of new work by Miguel A. Aragón (born Ciudad Juárez, México; lives Staten Island, NY), Young Sun Han (born Evanston, IL; lives Brooklyn, NY) and Ron Tarver (born Fort Gibson, OK; lives Philadelphia, PA). These artists were selected from more than 500 international artists who applied to our 94th ANNUAL International Competition. The jurors were Charlotte Cotton, Curator-in-Residence, California Museum of Photography, Riverside and Gretchen Wagner, Andrew W. Mellon Fellow for Prints, Drawings, and Photographs, Saint Louis Art Museum.
Exhibition Resources
Miguel A. Aragón: Indices of Silence/Índices del silencio
Aragón's heroic-sized prints address the war on drugs unfolding in his hometown of Ciudad Juárez, Mexico. Using innovative print techniques, such as cutting woodblocks and paper with an industrial-grade hand drill, he creates gripping portraits that humanize the victims of this violence.
Image: Miguel A. Aragón, Embolsado, 2018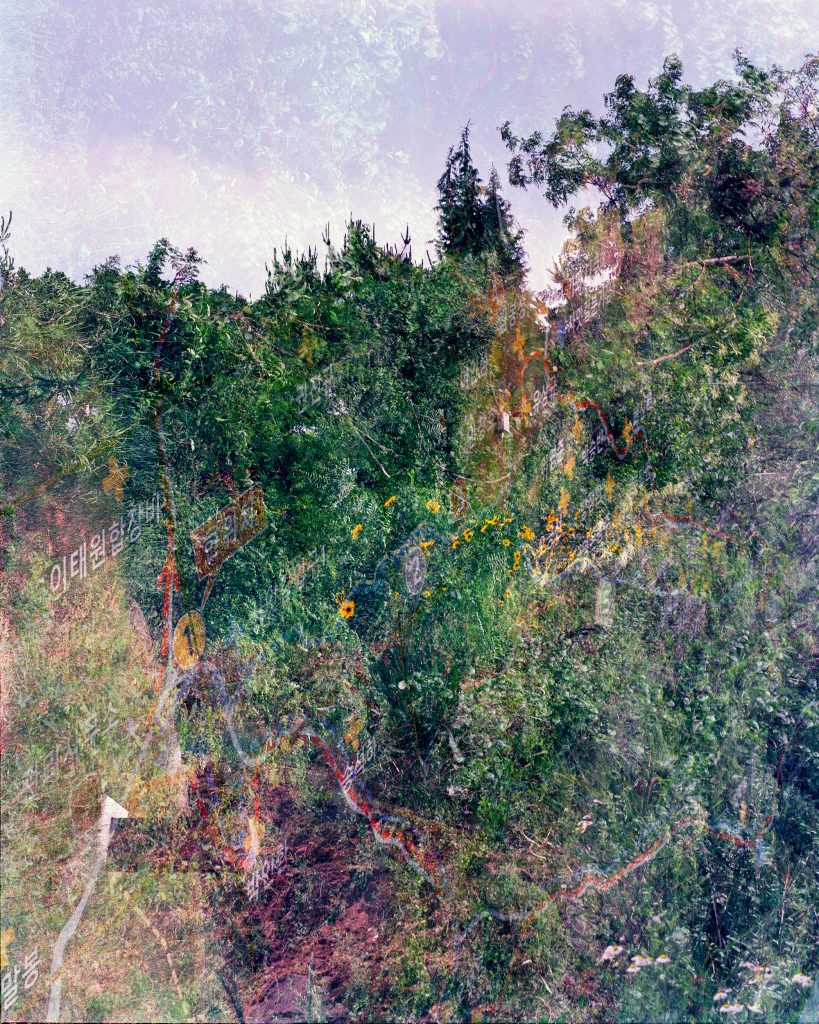 Young Sun Han: The Unforever Parallel
Approaching loss from both personal and collective points of view, Han explores his family narratives through the geopolitical history of North and South Korea in the 20th century. He traces the immigrant experience across the 38th parallel north (the border between these two countries). His photo-based installations poetically depict the places rooted in these histories.
Image: Young Sun Han, Passages from a Memoir: Mapping Manguri, 2019
Ron Tarver: An Overdue Conversation With My Father
Tarver reimagines the African American experience in the United States under Jim Crow, as interpreted through the lens of his father Richard Tarver, a photographer who captured this community in Fort Gibson, Oklahoma during the 1940s and 50s. By looking back at his father's archive and appropriating its imagery, Tarver reworks them to reflect on the deep history of the tight-knit African American community in Fort Gibson, re-presenting its triumphs and tribulations.
The Artist would like to thank the Independence Foundation for its support of the creation of this work.
Image: Ron Tarver, Hello Darling, 2017
PAST EXHIBITION RELATED PROGRAMMING + EVENTS
The Print Center
Thursday, January 16, 5:30pm – 7:30pm
Gallery Talk: 5:30pm
Opening Reception: 6:00 – 7:30pm
Thursday, February 6, 6:30pm
Thursday, February 20, 6:00pm
Cancelled due to COVID-19
Thursday, March 19, 6:00pm