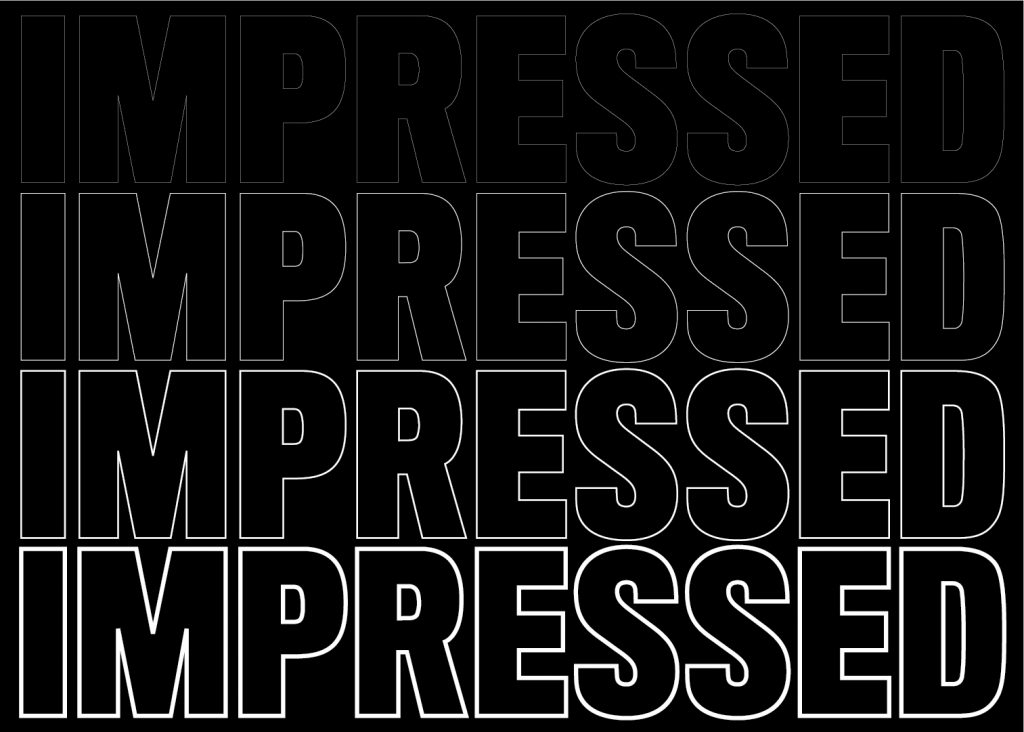 IMPRESSED
The Print Center Benefit Auction
Saturday, December 2, 2017
Exclusive Champagne Preview at 5:00pm
General Admission at 6:00pm
Bidding closes at 8:00pm
Thank you for joining us for this fabulous party!
IMPRESSED: The Print Center Benefit Auction is our most important fundraising event of the year, and was held on Saturday, December 2, 2017. The Print Center is one of America's most vibrant and distinguished contemporary arts organizations. Founded in 1915, it is unique in its dedication to printmaking and photography. Proceeds from The Print Center's Benefit Auction fund critically-acclaimed exhibitions and educational programs.
View the Event Invitation here
Thank you for joining us on December 2nd, 2017 Benefit Auction, which is now closed. We look forward to seeing you at our 2018 Benefit Auction on Saturday, December 1st, 2018!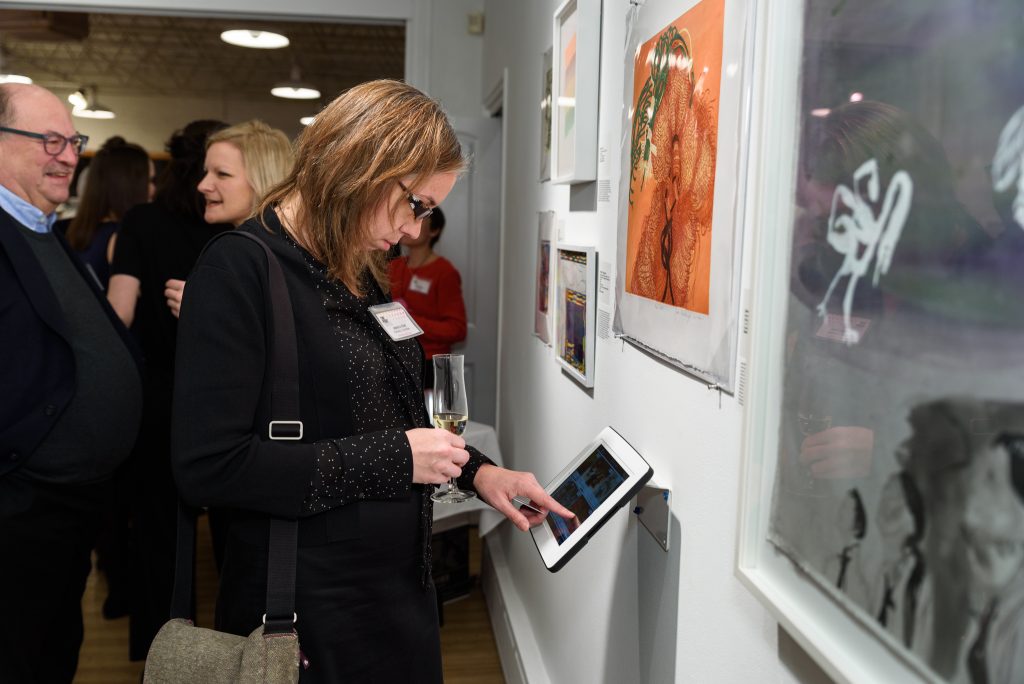 James B. Abbott
Susan Abrams
Linda Adato
Laurie Anderson
Keliy Anderson-Staley
Carlos Avendaño
Cynthia Back
Glen Baldridge
Katie Bladwin
Ditta Baron Hoeber
Ed Baynard
Laurie Beck Peterson
John A. Benigno
Heidi Bleacher
Lars Bo
Elena Bouvier
Bill Brookover
Mark Campbell
Jack Carnell
Jason Chen
Nancy Citrino
Marianne Dages
John Dugdale
Tim Eads
Stella Ebner
Amze Emmons
Dikko  Faust | Purgatory Pie Press
Vincent Feldman
Julianna Foster
Joe Freeman, Jr.
Michael Froio 
Sarah Gamble
Rebecca Gilbert
Irina Glik
David Graham
Alexis Granwell
Kay Healy
Claus Hoie
Henry Horenstein
Masuo Ikeda
INDICAN
Jane Irish
Jasper Johns
John Joyce
Gary Kachadourian
Smokie Kittner
Dorothy Simpson Krause
Evan Laudenslager
Bonnie Levinthal
Richard Lindner
Jennifer Lipman-Bartel
Charles Oglesby Longabaugh
Valerie Lueth
Kristen Martincic
Gabriel Martinez
Anne Leighton Massoni
Andre Minaux
Elizabeth Murray
Yoonmi Nam
George Nama
Matt Neff
Alexis Nutini
Luke O'Sullivan 
Lauren Pakradooni
Stephen Perloff
Serena Perrone
Diane Pieri
Greg Pizzoli
William Pope.L
Tim Portlock
Rosalyn Richards
Paul Rider
James A. Rose
Dieter Roth
Laurence Salzmann
John Schlesinger
Qiaoyi Shi
Helen Siegl
Hunt Slonem
Lindsay Sparagana
Perry Steindel
Jeffrey Stockbridge
Ivanco Talevski
Ron Tarver
Anna Tas
Shelley Thorstensen
Amanda Tinker
Rochelle Toner
Joan Wadleigh Curran
Neil Welliver
Susan White
Byron Wolfe
Ken Wood
Rick Wright
Eva Wylie
Martha Zelt 
Thank you to our Superb Sponsors and Notable Donors:
1812 Productions
Anonymous
BalletX
Bartram's Garden
Bellini Grill
Brandywine River Museum of Art
Chef Nok
CinCin Restaurant
The Clay Studio
Curtis Institute of Music
D'Angelo's Ristorante Italiano & Lounge
The Fabric Workshop and Museum
FringeArts
Cheryl & Allen Gorski
Hello World
Institute of Contemporary Art
InterAct Theatre Company
KG Creative
Lagunitas Brewing Company
Longwood Gardens
Metropolitan Bakery
Mission Taqueria
Robert J. Morrison
Museum of the American Revolution
Mütter Museum
Noord eetcafe
Pennsylvania Ballet 
Philadelphia 76ers
Philadelphia Chamber Music Society
Philadelphia Independents, Ashley Peel
Philadelphia's Magic Gardens
Philadelphia Museum of Art
Philadelphia Orchestra
Philagrafika
The Prime Rib
Purgatory Pie Press
Schlesinger's Delicatessen
Dr. Stephen Silberstein
Sofitel Hotel Philadelphia
Ruth & Jack Solomon
STARR Restaurants
Trader Joe's
Tugboat Printshop
Warwick Hotel Rittenhouse Square
Wessel + O'Connor Fine Art
Zulu Nyala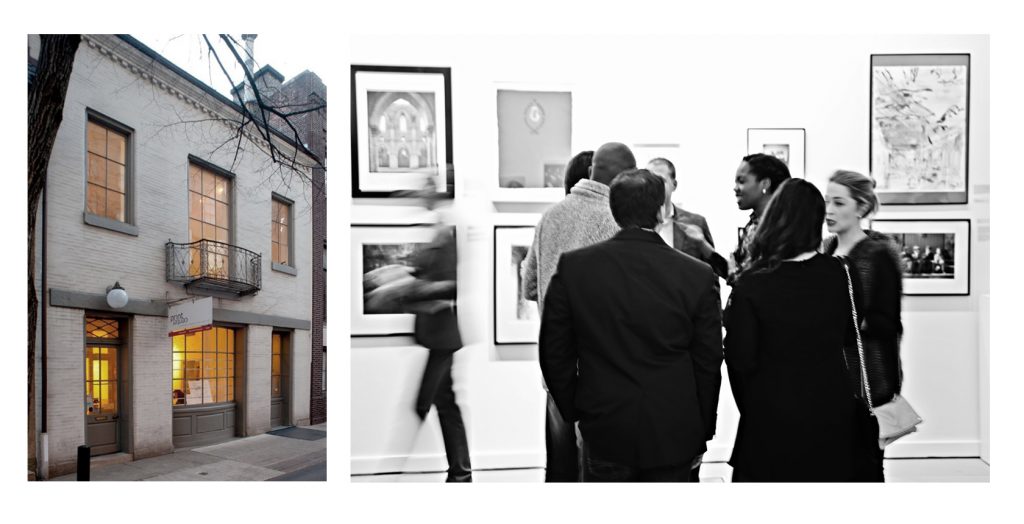 Click here to view our 2016 Benefit Auction: Screen Shots
To see the artworks from our 2016 Benefit Auction click here