ART ON PAPER – 299 South Street – Pier 36, Downtown Manhattan

The Print Center is thrilled to participate in the 2019 Art on Paper fair in New York City!
We will present a selection of important works at one of the world's most vibrant international art fairs. Join us in New York for this outstanding event.
VIP Preview: Thursday, March 7, 6:00 to 10:00pm
Fair Hours:
Friday, March 8, 11:00am to 7:00pm
Saturday, March 9, 11:00am to 7:00pm
Sunday, March 10, 12:00 to 6:00pm
Click here to purchase tickets to the VIP Preview and/or to the Fair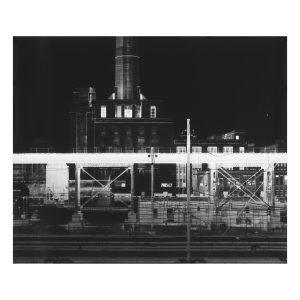 Images:
Paula Riff, Ginkgo's Folly, 2018, Cyanotype and gum bichromate, 13" x 19", Unique,
Art Spiegelman, Lead Pipe Sunday, 1989, Two sided Lithograph , 22″ x 30″, Edition of 100, Published by The Print Center
Vera Lutter, 30th Street Station, Philadelphia, I: April 13, 2006, 2006, Unique gelatin silver print, 32 9/16″ x 38 7/8″, Commissioned by The Print Center