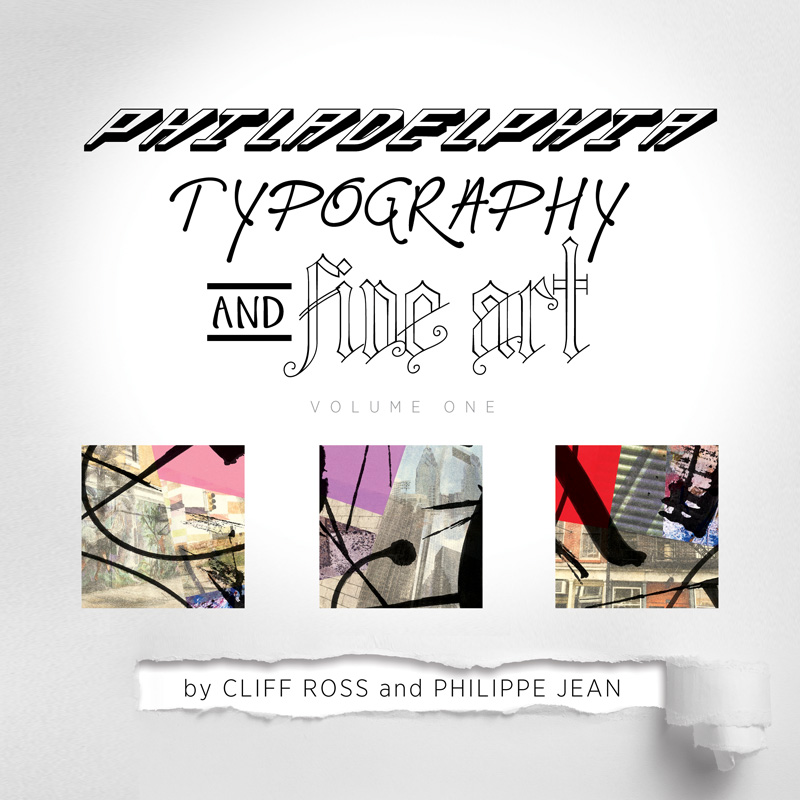 JOIN US FOR A BOOK LAUNCH
Wednesday, April 11, 2018, 6:00pm
Cliff Ross and Philippe Jean: Philadelphia Neighborhood Typefaces
Designer Cliff Ross continues leading the way in font innovation through a unique collaboration with local Philadelphia artist, Philippe Jean. The two artists met years ago as co-workers at Philadelphia Weekly. Together, the pair has created a book featuring Cliff's original Philly Fonts and Philippe's artwork, all inspired by the city of Philadelphia.
The publication is a hybrid of fine art and typography design. Cliff Ross has always had a passion for great typography, and in 2017 released the first collection of 'Philly Fonts'. The set featured 10 fonts representing neighborhoods throughout Philadelphia. A second generation of fonts, 'The Contour Collection', was created and launched later that year. In the book, each font and the complimentary piece of artwork represents a different neighborhood of Philadelphia. Places like Bella Vista, Manayunk, Swampoodle and El Centro de Oro have all been represented in font form and accompanied by art, also inspired by the area. The hardcover book was designed, printed, and made in Pennsylvania. Each book also includes a sheet insert of 'Philly Dingbat' stickers. The 'Obvious Philly Dingbats' was the first collection of Philly-inspired glyphs, released by Cliff Ross last year.
You can find and download all the Philly Fonts at www.phillyfonts.com.
This event is free and open to the public.