Please j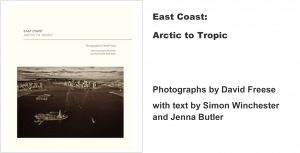 oin us for an evening with photographer David Freese, who will talk about his work and the newly released East Coast: Arctic to Tropic.
Freese has devoted many years to photographing the coasts of the United States. Following the publication of the very-well received West Coast: Bering to Baja is his new book documenting the eastern seaboard. Together his books illustrate "our uneasy relationship to the vast oceans and seas that cover 70% of our planet and home."
Human beings can be clever, resourceful, and ingenious. The challenge is whether or not we can harness and master our skills and use new technologies and policies in a worldwide endeavor to save and protect our future whereabouts. These images will no doubt become a reference point for succeeding generations. Many of the areas I photographed will be underwater—only the time frame is in question. This book is meant to heighten awareness by letting people see for themselves – through the arts of photography and writing – our uneasy relationship to the vast oceans and seas that cover 70% of our planet and home. – David Freese
Both of Freese's books will be available for purchase and signing following his talk.
East Coast: Arctic to Tropic, text by Jenna Butler & Simon Winchester, 2017, George F. Thompson, Hardcover, 320 pages, $65
West Coast: Bering to Baja, text by Naomi Rosenblum & Simon Winchester, 2012, George F. Thompson, Hardcover, 192 pages, $60
READ THE REVIEWS
"David Freese: East Coast: Arctic To Tropic," LENSCRATCH, by Aline Smithson, January 5, 2017
"The Staggering Beauty and Fragility of North America's East Coast," Slate, by David Rosenberg, September 19, 2016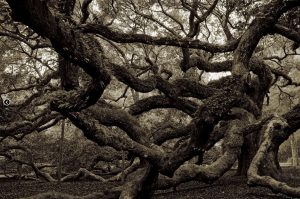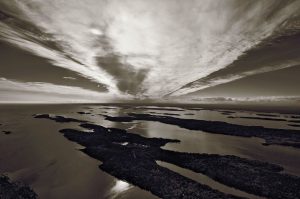 Bio
For over thirty years, David Freese worked as a freelance assignment photographer shooting corporate/industrial and editorial photography on location. He also worked as a contract photographer for Gamma Liaison in New York City and for Zuma Press in San Clemente, California.
Always engaged in his personal work, David now devotes his full attention to his book and fine art photography projects and to his teaching in the Film and Media Arts Department at Temple University. He has previously taught at Saint Joseph's University, Moore College of Art, Drexel University and was the founder and director of the photography program at Burlington County College where he taught for 25 years and received the Excellence Award from the National Institute for Staff and Organizational Development for outstanding contributions to teaching, leadership and learning.
His work has been published in Communication Arts, Photo District News, Photo Insider, View Camera, Polaroid International, Smithsonian Air and Space, MIT Technology Review and Popular Photography. His photographs are in the collections of the Allentown Art Museum, Center for Creative Photography, Center for the Study of Place, Cleveland Museum of Art, Crocker Art Museum, Denver Art Museum, Haggerty Museum of Art, Haverford College, James A. Michener Art Museum, Library of Congress, the Polaroid Collection, UC Berkeley Art Museum/Pacific Film Archive, the Russian Union of Art Photographers, and the University of Wyoming Art Museum as well as in numerous corporate art collections.
David was awarded a 2013 artist grant in photography by the Ruth and Harold Chenven Foundation and he was awarded a 2014 grant in photography by the Puffin Foundation. David has also received both a Fellowship in the Visual Arts and a Special Opportunity Stipend from the Pennsylvania Council on the Arts as well as a Polaroid Artist Support Grant.