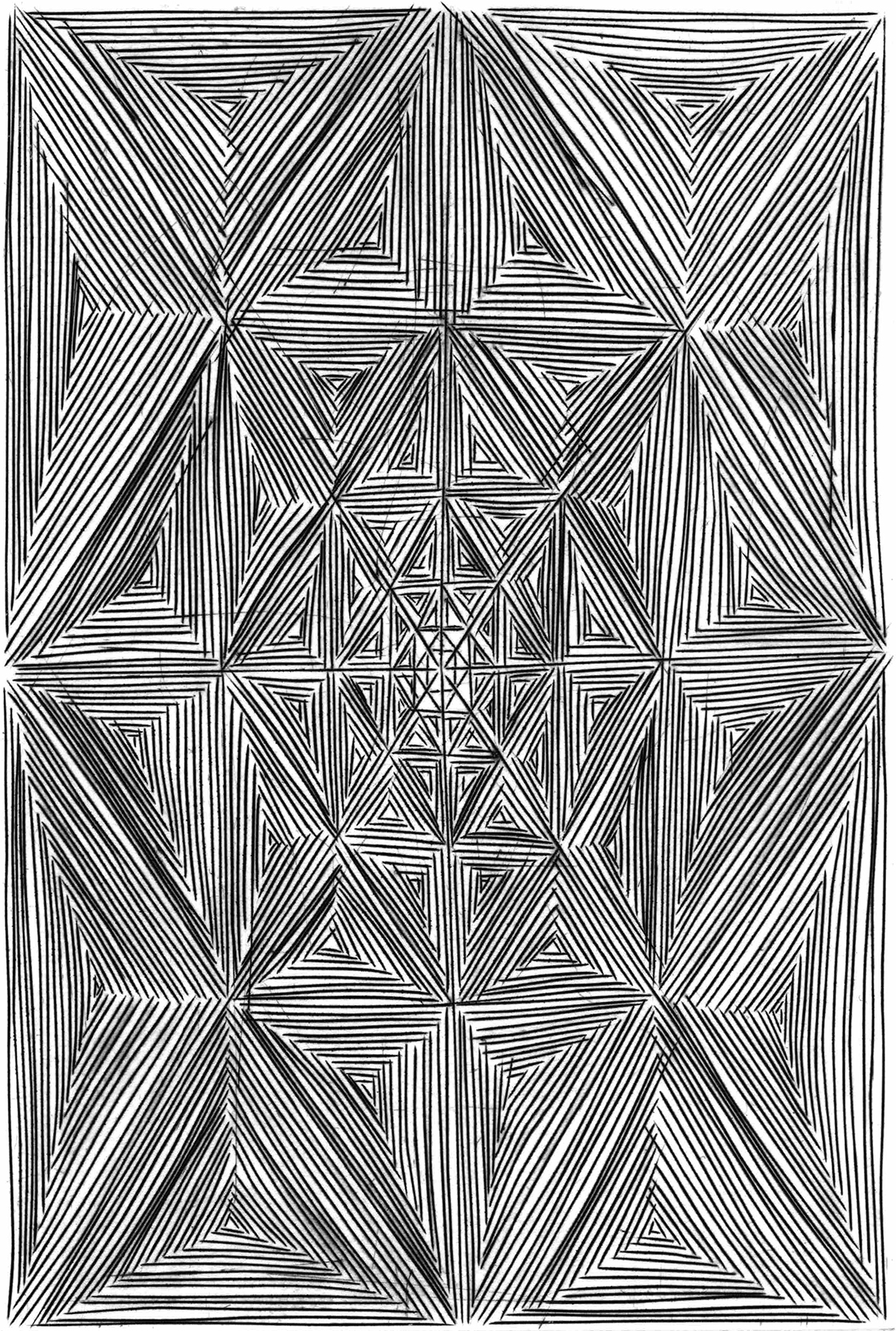 Join us to celebrate the extraordinary artist James Siena for a spectacular evening at the architecturally marvelous residence of Ligia Ravé Slovic! Each spring, we honor an artist or a significant member of the art community at our Dinner Date event. Dinner Date is The Print Center's spring fundraiser.

Wednesday, June 12, 2019
6pm  
Champagne tour of Resonance Under Pressure with James Siena.
7pm  
Elegant dinner at the architecturally marvelous Center City home of Ligia Ravé Slovic, designed by the architect and artist David Slovic and filled with a spectacular collection of contemporary art.
Guests at the Benefactor and Visionary Levels will receive a print created especially for our patrons by James Siena, published by Harlan & Weaver, New York.
James Siena, Coffered Rectangle, 1995-2019, Engraving, Image 5 ¾" x 3 ⅞" on sheet 13 ⅛" x 10 ⅞", Edition of 25, Printed and Published by Harlan & Weaver, NY
Tickets from $100 – $1,800. For subscription levels and tickets click here.
Former Honorees
Jesse Burke
Dr. Jan Gordon
Jane Irish
Sarah McEneaney
Matt Neff
Lydia Panas
Serena Perrone
Bill Scott
Emma Wilcox
William Earle Williams
Dinner Date Committee
Julie Jensen Bryan + Robert Bryan*
Diane Burko + Richard Ryan
Ralph Citino + Lawrence Taylor
Joan Wadleigh Curran*
Gail Deery
Avi Eden*
Ofelia Garcia*
Eileen Kennedy + Robert Heim*
Brett Littman
Francesco Longenecker
Donald W. McPhail*
Robert Morrison (deceased)*
Barbara Schaff*
Michael Shannon*
Drs. Marsha + Stephen Silberstein*
Anna + Menno Tas*
Carol Weaver + Felix Harlan
John Wind*
* Former Host
James Siena (b. 1957, Oceanside, CA) is a New York-based artist who is well-known for his labyrinthine and often colorful prints, paintings, drawings and sculptures. He holds a BFA from Cornell University, Ithaca. Siena has had numerous solo exhibitions, including at the Herbert F. Johnson Museum of Art, Cornell University; Dieu Donné, The Museum of Modern Art and Pace Gallery, all New York; and Greg Kucera Gallery, Seattle. His work has been in group exhibitions at venues, such as the Museum of Fine Arts, Houston; Milwaukee Art Museum; American Academy of Arts and Letters, The Drawing Center and The Morgan Library and Museum, all New York; Locks Gallery, Philadelphia; and Delaware Art Museum, Wilmington as well as in Beijing, Dublin and Montréal. His work is in prestigious collections, including the Museum of Fine Arts, Boston; The Metropolitan Museum of Art, The Museum of Modern Art and Whitney Museum of American Art, all New York; and San Francisco Museum of Modern Art. Siena teaches at the School of Visual Arts in New York and is a member of the Corporation of Yaddo as well as the National Academy of Design. He is represented by Pace Gallery, New York.