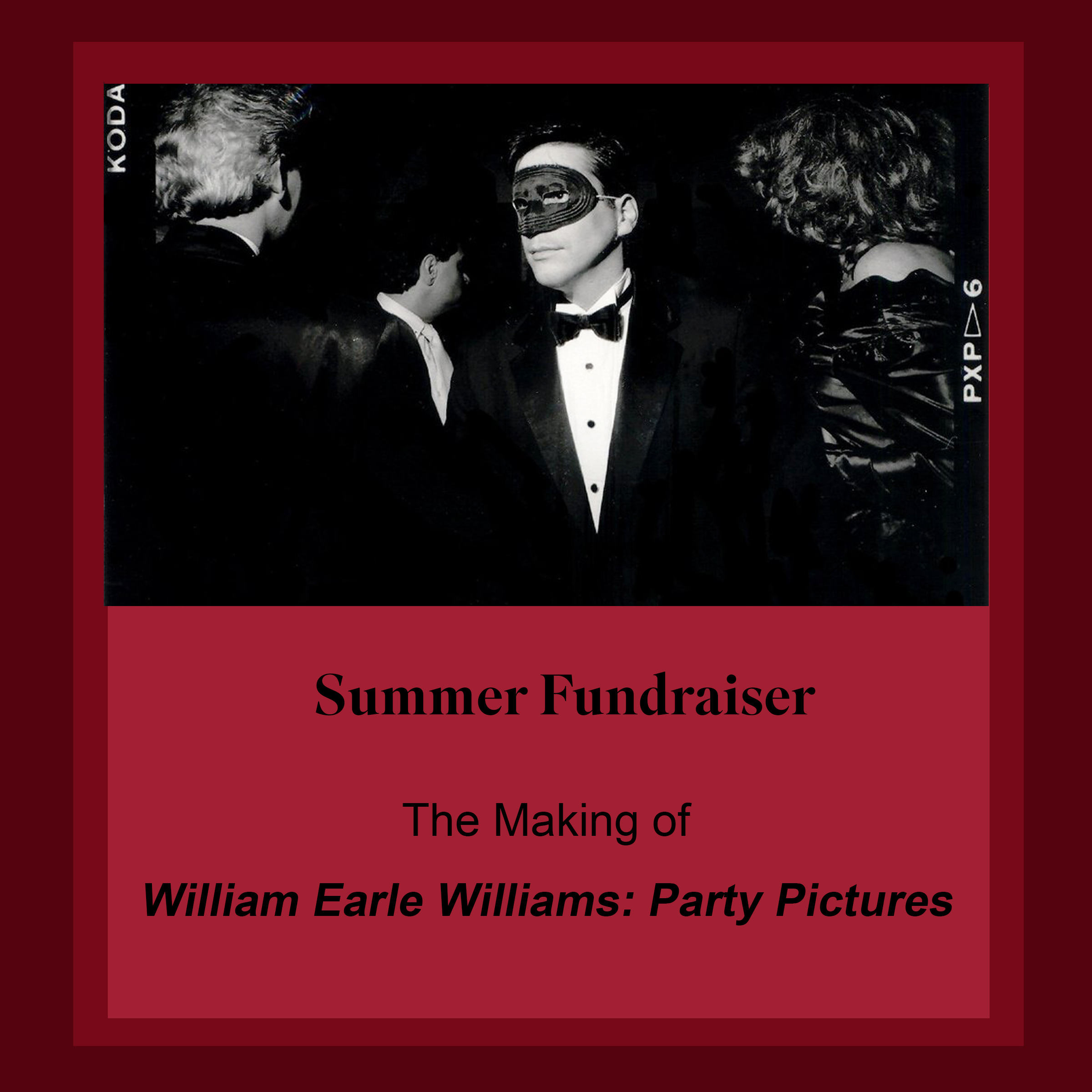 Presented on Zoom*
Limited to 40 guests
A virtual conversation on the making of William Earle Williams: Party Pictures. Published in February, this monograph contains over 70 stunning black-and-white photographs by Williams, taken in the 1970s and '80s at social events in and around Philadelphia – from upper crust Main Line society balls to Henri David's infamous Halloween parties. In these insightful images of blue-blooded doyennes, society upstarts, A-list celebrities and blue-collar wait staff, Williams reveals the unspoken cues of class, race and gender.
Williams will be joined by contributors John Caperton (The Print Center's former Curator), Edith Newhall (art writer for The Philadelphia Inquirer and Artnews) and Elizabeth Spungen (The Print Center's Executive Director), along with designer Laurie Churchman of Designlore. The discussion will be moderated by Ksenia Nouril (The Print Center's Jensen Bryan Curator). They will describe the project – from the exhibition that inspired it and early conversations to fully-fledged interviews and days on press. Audience questions and participation are welcomed!
Ticket: $50
Ticket + book: $90 (a $25 savings)
Ticket + special edition book with silver gelatin print: $600 (a $50 savings)
Watch the Talk: