EVENTS
Past Events

WINTER 2014
Pressed & Bound: The Print Center Annual Auction
Saturday, December 6, 2014




Join us for Pressed & Bound: The Print Center Annual Auction on Saturday, December 6, 2014. The auction will feature works by over 100 local and international artists.

For more information about the auction or to purchase tickets, please click here.

---


BYO Socials: Pulp Atlas
Thursday, December 11, 2014; 6:00 pm; Admission is FREE
RSVP on Facebook | pulpatlas.tumblr.com

BYO Socials bring artists and art appreciators together for fun, casual conversations. Come talk with artists from Pulp Atlas, a series of artists book exhibtions featuring the work of 12 artists experimenting with the book form. Each artist is producing an edition of 12 artist books or zines, allowing for 12 exhibitions to happen in different cities during the Fall of 2014. Pulp Atlas explores the contemporary book form as well as the cultural borders surrounding alternative exhibition spaces. Artist books and zines occupy a unique territory: inherently legible even while experimental, they are precious yet consumable, able to be viewed in public but read as an incredibly personal experience. PULP ATLAS aims to explore the dynamics of the book form in an alternative viewing space. Bring your own beverage and join us for a drink!
---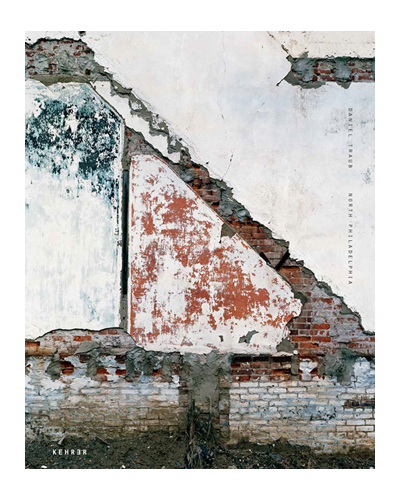 Book Launch and Signing with Daniel Traub
Tuesday, December 16, 2014; 6:00 pm, Admission is FREE
RSVP on Facebook | www.danieltraub.net

Join us December 16th at 6:00 pm for a book launch and signing of Daniel Traub's new photography book North Philadelphia.

North Philadelphia offers a compelling glimpse into an urban area that is emblematic of many such regions throughout the United States, hovering between decay and possibility. A body of work Traub made between 2008 and 2013, North Philadelphia combines images of dilapidated homes, vacant lots, and desolate street corners with portraits of the neighborhood's residents to present a multifaceted look at the landscape and people of North Philadelphia.

Daniel Traub is a Brooklyn-based photographer and filmmaker. His photographs have been exhibited internationally, including solo exhibitions at the Catherine Edelman Gallery in Chicago and the Print Center in Philadelphia, and are in public and private collections, including the San Francisco Museum of Modern Art. His work has appeared in publications such as The New York Times Magazine and Aperture.