The Print Center's Honorary Council Award of Excellence Winner
Guanyu Xu (born 1993, Beijing, China; lives Chicago) is an artist who's many accolades include the Fred Endsley Memorial Fellowship, James Weinstein Memorial Fellowship, Lenscratch Student Prize, Foam Talent, Lensculture Emerging Talent Award and Kodak Film Photo Award. In 2019, he was runner-up in the Aperture Foundation Portfolio Prize. His works have been exhibited and screened nationally at the Mint Museum, Charlotte, NC; EXPO Chicago; Aperture Foundation and International Center of Photography, both NY; as well as internationally at the 36th Kasseler Dokfest, Germany; Athens Photo Festival, Greece; and Format Photo Festival, United Kingdom. Xu's works have been featured in numerous publications including The New Yorker, W Magazine, Aint-Bad Magazine, Musée Magazine, Der Greif and China Photographic Publishing House.
Statement from the Artist:
Influenced by American visual culture and a conservative familial upbringing in China, my practice extends from examining the production of power in photography to the question of personal freedom and its relationship to political regimes. I negotiate this from my perspective as a Chinese gay man. In my work, I migrate between mediums like photography, new media, and installation – mirroring my displaced and fractured identity.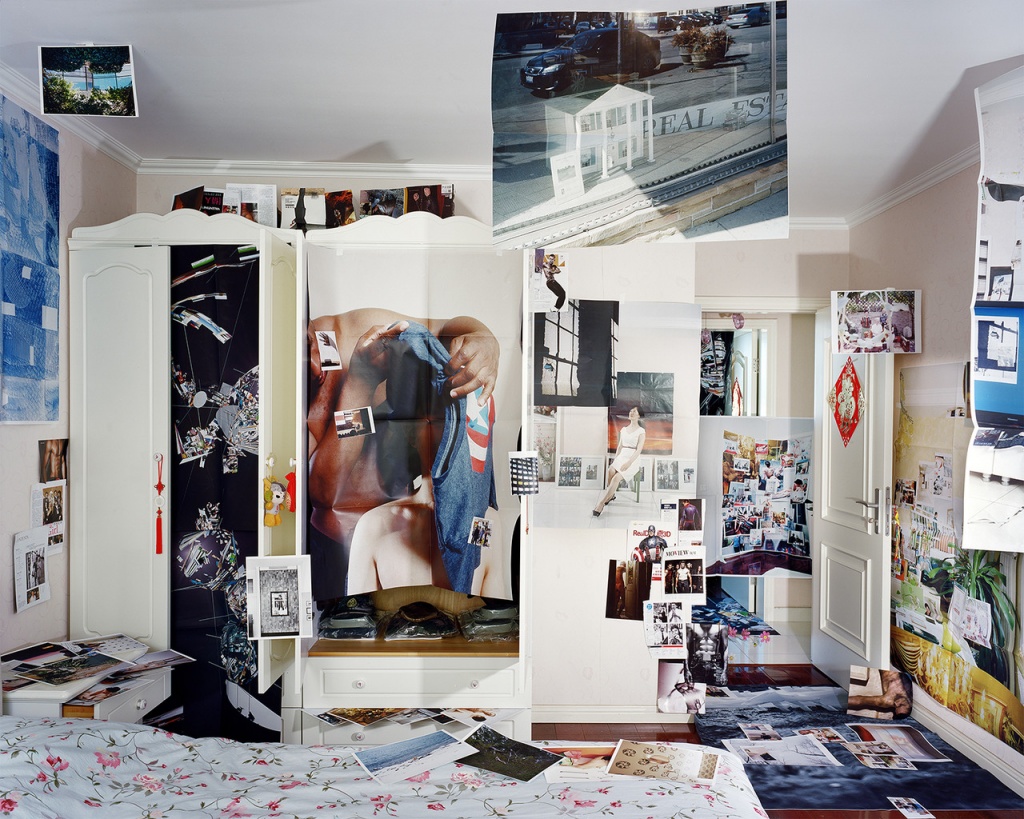 A Closer Look at Opened Closets (Parents' Bedroom), 2019

Forbidden to hang posters in his bedroom as a teenager, Guanyu Xu made up for lost time with the series "Temporarily Censored Home." Executed over the course of two trips to China in summer 2018 and winter 2019, the photographs were taken while his parents were at work. This covert operation, which entailed the careful installation of Xu's own photographs alongside magazine advertisements and other printed matter, boldly queered the heterosexual domesticity of his childhood home. Many of the images exhibit intimate relations between men, and hang proudly as testaments of the artist's expression of self and sexuality.