December 16, 2016 - April 22, 2017
Thursday, December 15
Gallery Talk with the Artists and Curator, 5:30pm
Opening Reception, 6 - 8pm
Daily Life: Photography from Lithuania
This group exhibition brings together the work of twelve Lithuanian photographers who observe and capture the
daily routines of life. Organized by the Lithuanian Photographers' Association, this exhibition provides an overview
of some of the most significant photography from Lithuania, 1963-2013.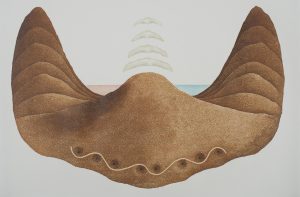 Rebecca Gilbert: wonder
This exhibition presents a new, ambitious series of work, utilizing woodcut, engraving and other
traditional print processes, by the Philadelphia-based artist.
Please continue to check back as more information and details are added.