Are you interested in joining the team at The Print Center? Ours is a small staff of dedicated and ambitious employees, interns and volunteers all committed to advancing The Print Center's mission: to encourage the growth and understanding of photography and printmaking as vital contemporary arts through exhibitions, publications and educational programs. We work together to provide the highest quality programming as well as support the arts in Philadelphia.
The Print Center values diversity in staffing, leadership, the programming we present and the range of communities with which we engage. Our founding commitment to providing democratic access remains a guiding principle. We believe that art, artists, galleries and museums are deeply important to civic engagement and to building stronger communities. We honor the power of photography and print to raise and amplify a multiplicity of voices. We actively seek to employ a diverse group of people who embody our organizational values. We welcome and encourage individuals of all backgrounds to apply, especially those from groups who have been traditionally excluded by the museum field, who are inspired by our shared purpose and enjoy working collaboratively with others. We are proud to be an equal opportunity employer. All qualified applicants will receive fair and equal consideration for employment without regard to race, ancestry, ethnicity, nationality, religion, sexual orientation, gender identity and/or expression, age, disability, familial status, marital status, military service, or any other protected status.
Artists-in-Schools Program
The Artists-in-Schools Program (AISP) at The Print Center is accepting applications for Teaching-Artists on a rolling basis. Teaching-Artists are key team members for AISP and are responsible for planning and running residencies in the classrooms of Philadelphia high school partners. Reporting to the AISP Coordinator, Teaching-Artists adapt curricula for use in individual classes and oversee the creation of both individual and group student projects. This is an excellent opportunity to work with a committed and ambitious team.
Internships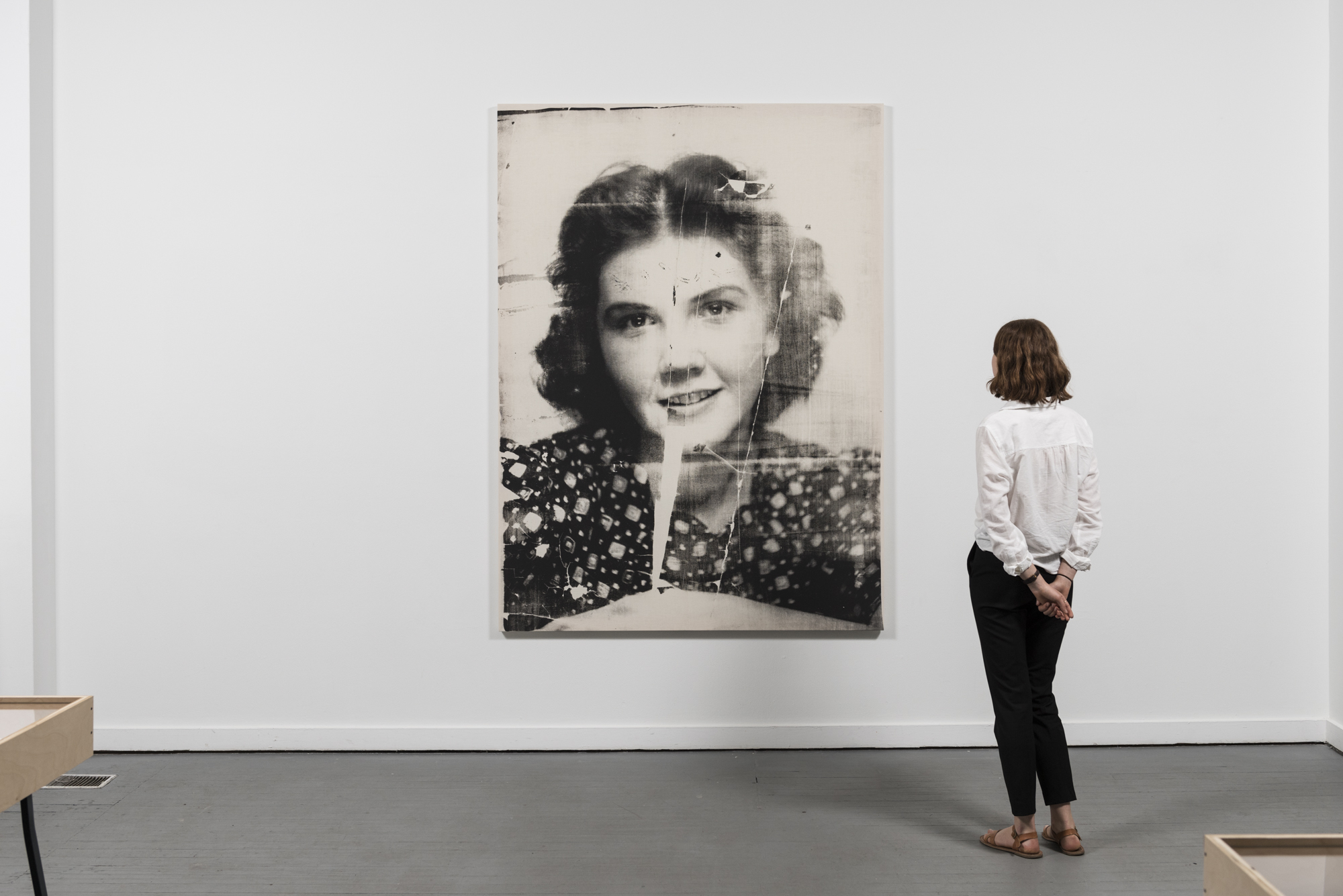 The Print Center offers structured training in arts administration, curatorial work, gallery management and gallery sales to undergraduate and graduate students who, in turn, earn valuable college credit. Gallery Assistant Interns assist our small, team-oriented staff with day-to-day operations. Potential duties include: internet research, database entry and assistance with mailings, membership and donor relations, marketing and public relations. They learn fundamentals of fundraising, promotion and audience relations while assisting with daily organizational tasks and preparations for special events. For more information please contact info@printcenter.org.
Internship Application Deadlines:
Check back for future application deadlines
Download Internship Description & Application Form
Paid Summer Internship
The Print Center's Paid Summer Internship creates a supportive pathway for BIPOC students to explore and advance in the arts. It is designed to foster intentional training and professional development for undergraduate and graduate students who are interested in pursuing a career in the arts and are from backgrounds currently under-represented in our field.
The Intern will receive structured training in various facets of nonprofit arts operations and professional practices, customized for their specific interests. This may include: administration; marketing and public relations; audience engagement; fundraising (including membership and donor relations); curatorial work related to exhibitions and public programs; publications, gallery management; art handling and sales.
Applications are now CLOSED
The Print Center does not accept unsolicited submissions from artists. Artists who use printmaking and/or photography as critical components of their work, or whose work pushes the boundaries of traditional photographic and printmaking practices, are encouraged to enter our ANNUAL International Competition. The Print Center also shares other organizations' medium-specific calls for entry on our Facebook page.